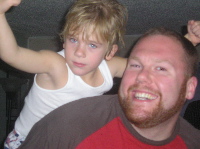 Birmingham-born Penny Arnold grew up in Morris, Alabama and Panama City, Florida. She graduated from the University of Montevallo with a BA in Graphic Design and an MA in English. Following two years as a Peace Corps volunteer in Kenya, East Africa, she earned an MA in Teaching English to Speakers of Other Languages from Columbia University, Teachers College.
Afterward, for nine years, Penny taught English and ESL to students from diverse cultures in New York City public high schools. During this time, she led special projects for integrated arts programs, such as making quilt squares based on literary scenes and characters, and taking student groups to inspiring exhibitions and performances in the metropolitan area. Whereas her formal training developed craft and technique, teaching and experiencing art with young people strengthened her belief in the importance of art to human development and health, and renewed her commitment to the joy and discipline of creating inspiring works of art.
After relocating to Pensacola, Florida, in 2002, Penny began making stained glass panels and objects. Soon after marrying Alabama native Monroe Golden in 2005, she moved near Pell City, Alabama, and established her studio. Their son, Jenner, was born on January 4, 2007. Because of the risks associated with lead solder during pregnancy, she began working with mosaics as a way to continue using beautiful glass in 2D and 3D designs. In future, she plans to incorporate kiln-fused glass objects with stained glass and mosaic designs.